Umbrella is an upcoming playable character in Skullgirls. She was announced as a DLC character on May 6th, 2021, and in older concepts was planned to be one of the original roster.
Playstyle Speculation
Please note that this is all HEAVILY subject to change after further testing and development, and the terms used to describe her toolkit and states are a work in progress…
Umbrella is a small character with BIG swings thanks to her living weapon, Hungern. While she is slow with limited movement options, she can use special moves to approach with some risk.
Most of her attacks will involve Hungern in some way. Hungern will get hungrier as the match goes on or after performing certain actions, and his hunger level will influence his move properties.
For example, If Hungern is STARVING, normals that use him are slower, but moves that involve devouring the opponent are stronger. If Hungern is OVERSTUFFED, moves that involve him conjuring something from the depths of his stomach may have bonus effects. Hungern is quite RAVENOUS and dangerous when he is hungry but not yet STARVING - expect to be rewarded if you can maintain this narrow window of power! Umbrella players will have to manage Hungern's hunger level or at least adapt to how her moves change based on Hungern's state.
Character Background
Umbrella is the younger of the two Canopy princesses. She is somewhat of a carefree, albeit spoiled child. Her older sister is Parasoul. Their mother was the Skullgirl seven years ago. Umbrella is drawn into the current conflict by a familiar presence. She has grown up sheltered from the full circumstances surrounding her mother's death. What effect will the truth have on her?
Abilities
Character Ability

Marquee Ability: TBA

Variants
On mobile devices, tap on the variant text to navigate to their page, not their card.
Bronze: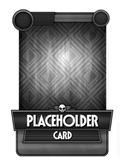 TBA
Silver: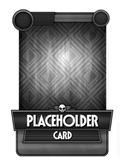 TBA
Gold: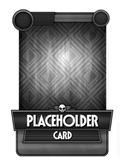 TBA
Diamond: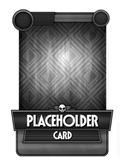 TBA
Special Moves
| Icon | Name | Description |
| --- | --- | --- |
| TBA | TBA | TBA. |
Blockbusters
Icon

Name

Gear Points

Description

TBA

TBA

TBA

Level TBA Blockbuster
TBA
Combos
Notes
L5 means a chain of 5 normal ground attacks. (Usually by tapping 5 times on the screen)
Up or Launcher means the normal move that sends your opponent in the air (performed by swiping up)
A5 means a chain of 5 normal air attacks. (usually by tapping once right after having launched your opponent)
Grab refers to throwing your opponent. (Done by swiping with 2 fingers)
Dash means a dash attack (Swipe right)
Trip means a trip attack (Swipe down once)
Charge is a powered attack (Press and hold for a few moments to charge then release)
Almost all combos can be started by Dash > L5. This part has been omitted to avoid unnecessary repetition.
Gallery